Registration Open!
WA-ACTE Summer Conference
August 6-9, 2023 (In-Person)
The Davenport Grand Hotel, Spokane
August 16-30, 2023 (Remote) (recordings only)
Paper Registration (checks or purchase orders): Word | pdf
Online Registration (credit cards only)
Early Bird $550 Thru June 30
Advance $600 July 1-31
Late/Onsite $650 After July 31 (Online Only)
Registration includes:
WA-ACTE membership, clock hours, Sunday breakfast/lunch, Monday breakfast/lunch, Tuesday breakfast/lunch, and Wednesday breakfast.
Clock hours: approximately 27 (up to 15 STEM) depending on final agenda and prior approval.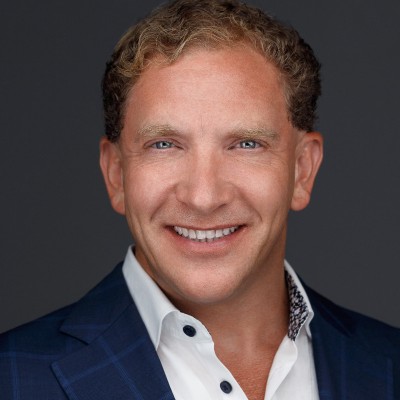 Josh Davies is passionate about helping others make a difference in their lives, jobs, and community.
Davies is currently the CEO of The Center for Work Ethic Development, an organization committed to developing workplace skills in the global workforce. Partnering with organizations in all 50 states and 7 countries, they equip trainers and teachers to build the workforce of the 21st Century. A graduate of American University, Josh is also active in various boards and commissions. He currently serves on the Colorado State Rehabilitation Council and has finished serving his second term on the Executive Board of the Colorado Workforce Development Council, where he chaired the State Education and Training Steering Committee. He also led the P-Tech Selection Committee for Colorado and served on the board of the Colorado Opportunity Scholarship Initiative. In addition to his work in the public sector, Josh also served on the Board of Directors for the National Association of Workforce Development Professionals, was President of the Council of Hotel and Restaurant Trainers (CHART) and co-chaired the Colorado State Youth Council.
Add-On Sessions:
Teachers Taking Flight $650 Limited to 20
Saturday 8/5 12 p.m. - 4 p.m. (additional STEM clock hours), Sunday 8/6 8 a.m. - 4 p.m., Tuesday 8/8 8 a.m. - 4 p.m.
Time to take flight! Learn and experience how you can engage your students with remote-control aircraft. Participants will learn various RC aircraft assembly and set-up techniques, regulations/safety considerations, flight operations, repairs, and engineering design challenges. Using DIY aircraft, participants will learn how to use their skills with STEM project-based learning. Signup for this fun and challenging training and be prepared to leave with an armful of aircraft and the inspiration to bring scratch-built aircraft to your students. You and your students will love this.
(SOLD OUT) STEM Baking Workshop $350 Limited to 26 (off-site)
Saturday 8/5, 8 am - 5 pm (additional STEM clock hours) & Sunday 8/6, 8 am - 5 pm
CORE PLUS Aerospace - Aircraft Sealant $50 Limited to 16
Sunday 8/6 (3 hours)
CORE Plus Aerospace - Lockwire and Cotter Pins $50 Limited to 16
Sunday 8/6 (2 hours)
CORE PLUS Construction - Math and Science Classroom Activities $50 Limited to 25 (off-site: 4935 E. Trent Ave., Spokane)
Sunday 8/6 (3 hours) (training continues Monday, 9 a.m. - 4 p.m. and Tuesday, 9 a.m. - 4 p.m.)
First Aid / CPR / AED $45
Those that sign up will need to complete an online session prior to this skills session.
Sunday, August 6, 9:00 a.m. - 11:00 a.m., Limited to 45 (This skills session will include basic Stop the Bleed information also.)
Monday, August 7, 11:15 a.m. - 12:15 p.m., Limited to 25 (This is just a skills session check off.)
Building Work Ethic in a Post-Pandemic World $5 Limited to 50
Sunday 8/6 (3 hours) (Receive a Digital Badge)
Bring Your "A" Game Certification $150 Limited to 30
Tuesday 8/8 (3 hours) (If also attended Sunday Session will earn the Work Ethic Trainer Certification)

Information and Bid Sheet: Word | pdf
Hotel Information:
WA-ACTE 2023 Davenport TOWER
Start Date: Friday, August 4, 2023
End Date: Wednesday, August 9, 2023
Last Day to Book: Wednesday, July 12, 2023
Hotel(s) offering your special group rate:
The Davenport Tower, Autograph Collection for 155 USD per night
Book your group rate for WA-ACTE 2023 Davenport TOWER
The Davenport Grand Hotel - SOLD OUT
The Centennial Hotel - SOLD OUT
Sponsorship / Exhibitor Webpage

~~~~~~~~~~~~~~~~~~~~~~~~~~~~~~~~~~~~~~~~~~~
Contact us with your questions:
Tim Knue, Executive Director, tim@wa-acte.org
Tess Alviso, Executive Assistant, taa@wa-acte.org
Franciene Chrisman, Executive Assistant, fdc@wa-acte.org
~~~~~~~~~~~~~~~~~~~~~~~~~~~~~~~~~~~~~~~~~~~