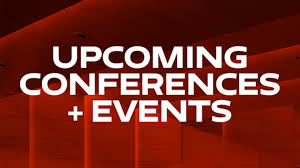 March 9-11, 2023 | In-Person
Paper Registration Form (checks or purchase orders): Word | pdf
Online Registration Form (credit cards only)
Register Now
Deadline for Early Bird Rates: March 6, 2023
Meals provided for in-person attendees: Thursday appetizer/dinner; Friday breakfast, lunch, and dinner; and Saturday breakfast.
15 Clock Hours (13 STEM) provided for conference. Clock Hour Process

In-Person Only - Pre-Conference Trainings (6 STEM Clock Hours) – Thursday, March 9, 9 a.m. – 4 p.m. (lunch provided)
Teachers Taking Flight – Must register by 2/24 - Limited to 20 attendees ($200 fee): Experience how the engaging world of remote-control aircraft and gliders can be a part of your STEM project-based learning activities. Using resources from Flite Test STEM, participants will learn about simple rc aircraft, safety considerations, and engineering design challenges with scratch-built aircraft. Participants will learn how to assemble and test simple aircraft, and using what you've learned, participants will design and test original creations. Be prepared to leave this training with an armful of aircraft, the inspiration to bring this to your students, and some stories to tell. Sign up for this fun and challenging training fostering STEM literacy through scratch-built model aviation. You and your students will love this.
Core Plus Construction – Limited to 50 attendees (no fee): This Pre-Conference training will focus on construction measurement and contextualized math activities you can implement in your Core Plus Construction classroom.
Core Plus Aerospace – Limited to 20 attendees (no fee): This course is designed to provide personnel with information and hands-on application of common production measurement tools including the following: numerical scales, dial calipers, and micrometers. Precision tools provide the highest degree of accuracy and the most amount of precision while performing a measurement.
Coast Wenatchee Center Hotel
Reservations: 509-662-1234 or email (fom@wenatcheecenter.com)
Reservation cut-off date: 2/20/2023
$98.00 Single / $118.00 Double
A $2.00 City Assessment Fee will be charged per room night
Call for Presentations - Due February 1
~~~~
ACTE National Policy Seminar | March 20-22, 2023 | Washington DC
~~~~
ACTE Region V Conference | April 12-15, 2023 | Fargo ND

Registration Information | Schedule-at-a-Glance
Attention First Time Region V Leadership Conference Attendees!!!! If the 2023 conference in Fargo, North Dakota, will be the first time you've attended a Region V Conference, be sure to apply for one of the stipends that are available. Up to ten $500 stipends will be awarded for the 2023 Conference in North Dakota and the 2024 Conference in Hawaii. The stipend will be paid over two years with $250 paid upon attending each conference. Awards will be made at the conference. Applications can be found on the Region V website or contact Dodie Bemis (bemisd@lakeareatech.edu). Deadline for submission is March 1st. We will notify you by March 10th if you are receiving the stipend.
~~~~
Save the Date!
WA-ACTE Summer Conference | August 6-9, 2023 | Spokane
~~~~
WA-ACTE Fall Conference | October 26-27, 2023 | Great Wolf Lodge
~~~~
ACTE CareerTech VISION | November 29-December 2, 2023 | Phoenix AZ
~~~~
WACTA / WA-CCER Spring Conference
February 13-14, 2023 | In-Person