Washington Association for Career and Technical Education
Summer Conference
"CTE...Connecting Education and Careers"
August 5-8, 2018 | The Davenport Grand Hotel | Spokane

Check back for updates. This webpage will be updated with new information as it becomes available.
Sneak Peek: Summer Conference Sessions - posted 5/29/18
---
Call for Presentations Open - Click Here to Submit
---
Opening Session Keynote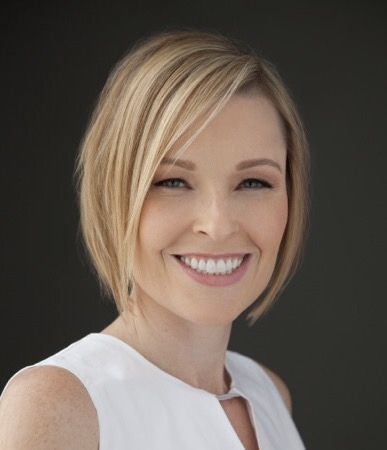 Rachael Mann
Public speaker, TEDx coach, education consultant, and founder of #TeachlikeTED, an organization that provides teachers, leaders, and students with tools for presentation literacy. Rachael uses her voice and her expertise to broaden the conversation around education reform and to amplify the voices of teachers and students.
Tuesday Breakfast Keynote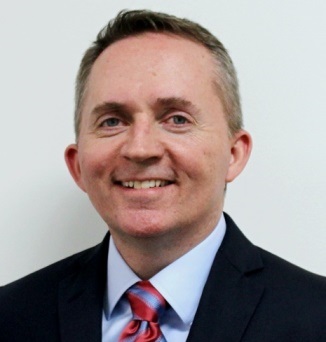 Steve DeWitt
Deputy Executive Director
Association for Career and Technical Education
ACTE Public Policy: Perkins Act, Federal and State Education Policy and Funding,
Legislative Advocacy, Congressional Action, Media, and Public Relations
---
Registration will open at 8 a.m. and sessions will start at 9 a.m. on Sunday.
The conference will end at noon on Wednesday.
REGISTRATION FORMS
Paper Registration (checks or purchase orders): pdf | Word
Online Registration (credit cards only):
Please Note: Online registrations incur processing/service fees of 4.95% of the credit card charge and $3.95 per registration, which 100% is paid by the registrant. To avoid processing/service fees, please use paper registration.
All registrations include WA-ACTE dues. Dues for current members are renewed and nonmembers automatically become members.
Registration includes: Breakfast Monday, Tuesday, Wednesday; Lunch Monday, Tuesday; and up to 28 STEM-approved clock hours.
Early | Ends on June 30 | $500
Standard | July 1-31 | $525
After July 31 you must register onsite at The Davenport Grand Hotel in Spokane.
Late/Onsite | Starts on August 1 | $550
---
STEM Training at NEWTECH Skill Center
(35 STEM-approved clock hours)

Please note: STEM TRAINING IS SOLD OUT AS OF 5/11/18
STEM Training 5.0: Updated 4/25/18
Saturday = 6 hours (10:00 am to 4:00 pm) working lunch
Sunday = 8 hours (7:00 am to 4:00 pm) working lunch
Monday at the conference for OSPI Update and Vendors (No STEM Training)
Tuesday = 8 hours (7:00 am to 4:00 pm) working lunch
Wednesday = 5 hours (7:00 am to 11:00 am) 11:00 to 12:00 closing
You will need your laptop (Apple or PC) for coding and usb hook-up. You will take home a VEX Robot with input devices and software with an opportunity for a free upgrade in September of software and input devices. Robot Mesh will be doing the inservice. The focus will be on the build on the first day and the rest of the conference will be on the Coding Studio using Drag-N-Drop and Python and the possible use of V-5 instead of Context. Since the rollout of V-5 has been pushed to the end of July to the first of August and possibly into September, the equipment that is purchased at the conference can be exchanged for the new equipment and version once the new equipment becomes available in September.
Early | Ends on June 30 | $1,200
Standard | July 1-31 | $1,225
Late/Onsite | Starts on August 1 | $1,250
---
Book your group rate at The Davenport Grand Hotel
Phone: 509-458-3330 | Toll-Free: 509-918-9344
$102 single | $112 double
(parking $12/day for registered guests)
Last day to book: 7/9/18
Please call the hotel directly at 509-458-3330 and ask for "Grand Reservations" to make your reservations. Once you have made a reservation, if you are wanting to pay with a Purchase Order, please contact the following people in the accounting department:
Kathy Kleinknecht: kkleinknecht@thedavenporthotel.com
Jess Hernandez: jesshernandez@thedavenporthotel.com
---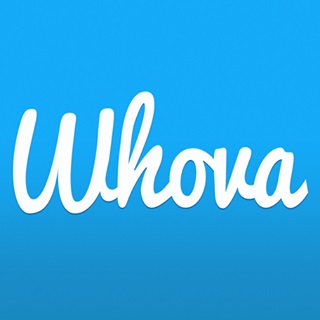 Whova is our conference app.
You can download the Whova app in the Apple App store or Google Play store.
You can also go to this link to download the app as well.
---
Silent Auction
Monday, August 6
Each Board member and section is being asked to contribute one or more items to the annual silent auction. An individual item or gift basket is suggested.
Seek donations from faculty, community members, business organizations, Steering Committee members, etc.
Be creative in the past we have auctioned pottery, photographs, books, wine, chocolates, weekend retreats, theater tickets, sporting event tickets, gift cards, photo albums, fragrances, jewelry, yard art, etc.
You will need to complete a bid sheet for each item you are contributing. At the top of the sheet, please write in a description about your item(s), and indicate which person or organization has contributed the item. If you feel your item requires a minimum bid, please indicate the amount.
You are responsible for bringing your donated item(s) and printed bid sheet(s) to the conference.
The location for dropping off auction items and completed bid sheet forms is usually at the conference registration area.
Money collected from auctioned items will be used to fund the Washington CTE Foundation awards and scholarship efforts.
Come prepared to spend money at the auction!
---
Policy: WA-ACTE Summer Conference, The Davenport Grand Hotel, Spokane WA, August 5-8, 2018. Early rate ends June 30, Standard Rate July 1-31, and Late/Onsite Rate starts August 1. Registration ends July 31. After July 31, please register onsite at The Davenport Grand Hotel. Please fax purchase orders to 360-357-1491 or email to taa@wa-acte.org. When your registration is submitted you are registered for the conference, whether your registration is paid for or not and are subject to the cancellation policy. The registration and payment or purchase order must be received no later than July 31. A $50 handling fee will be charged for credit card declines or checks returned for insufficient funds. Email taa@wa-acte.org with any cancellations or substitutions by July 31. Substitutions: Substitutions will not be accepted unless received in writing from the original registrant by July 31. Registrants unable to attend may send a substitute. A letter from the original registrant authorizing the substitution must be emailed to taa@wa-acte.org or faxed to 360-357-1491 by July 31. Cancellations: A $100 cancellation fee (per person) will be charged for all refunds requested in writing by July 31. Request for refunds must be submitted in writing to taa@wa-acte.org or faxed to 360-357-1491. No refunds will be issued after July 31. Purchase orders will be billed a $100 cancellation fee per registrant. No-shows will be charged the full amount. All requests must be made in writing. Dues are individual, non-transferable, and non-refundable. Meal tickets are non-refundable. Service fees are non-refundable. Any refunds will be issued by check.